See your students transform & thrive
Help your students learn more & gain cultural exposure on quality educational school trips & immersive language residentials.
Find out more →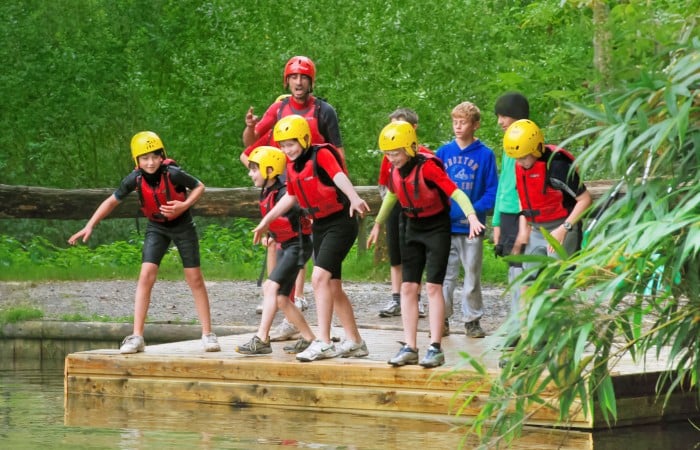 School trips that deliver more learning—plus all the fun!
Pack your school trip with more value
We organise school trips that deliver greater value for 32,000 students each year.
Teachers choose us for our uniquely immersive language residentials, where students are only spoken to in the target language by a native speaker who leads the entire trip—from breakfast through to post-dinner entertainment & everything in between.
Teachers recognise the extra value

Kesteven & Sleaford High School
"This was the children's first chance to use their German in a real setting and the highlight was seeing them speak the language. The trip broadened their horizons and showed them there's a purpose to what they learn in the classroom. It's a worthwhile investment because now I've found a formula which works and can run for years ahead."
—Lee Rooke, German Subject Lead

Lawrence Sheriff School
"This is my tenth trip with Voyager School Travel because they offer a product that no other tour company offers: French speaking animateurs, who not only speak to the students entirely in French, but also encourage the students to communicate back in French. This makes for a proper French trip where students get a more authentic language experience."
—John Gaffin, Head of Languages
Why choose Voyager School Travel for your school trip?
For teachers who are serious about the educational outcomes of their school trip.
Contact us
Latest news
20 Sept 2023, 15:22 by Kate Moore
How to choose the right school trip providerWhen you're entrusted with organising a school trip, peace of mind is paramount and because it tends to be the parents and carers who fund school trips, you want assurance that your chosen school trip company has adequate financial protection. …read full post
---
20 Sept 2023, 13:23 by Sam Taylor
Rome City Council has increased the City Tax tourists must pay when staying in Rome. The City Tax, also referred to as tourist tax, has been in place since 2011. …read full post
---
14 Aug 2023, 11:45 by Rachel Lewis
We all recognise that school trips are an essential part of a student's educational experience & personal development. Still, teachers can come up against it when trying to launch a trip if they've only got a small group. …read full post
Social feed